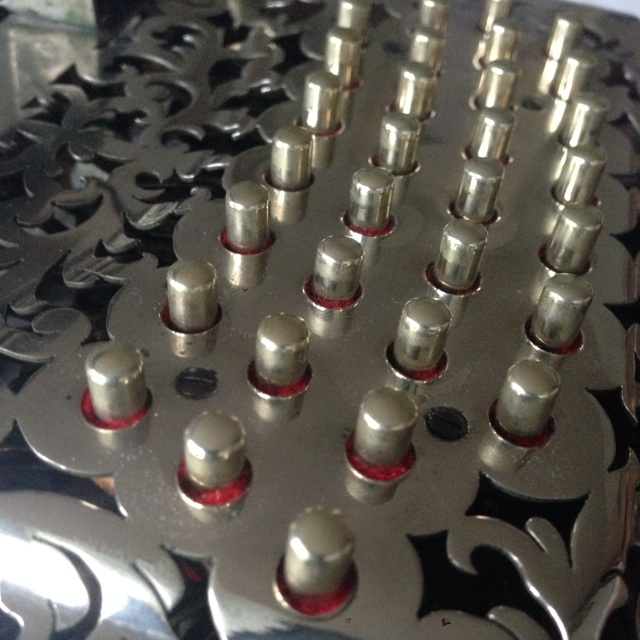 Stuart Estell is a singer of traditional songs from Birmingham, England.
He accompanies himself primarily on a rare Jeffries duet concertina, made by C. Jeffries some time aroung the turn ot the 19th and 20th centuries.
He also uses a Maccann duet concertina made by C. Wheatstone & co. in 1927, and a G/D anglo concertina made by Andrew Norman in 2003, as well as autoharp and guitar.
He sings songs drawn from the English and Appalachian traditions with an emphasis on songs with really strong and engaging narratives. Tunes come from a variety of sources – Morris dance tunes, Playford, plus the Shetland and Welsh traditions.
Stuart sings regularly at the Black Diamond Folk Club in Highgate.
The songs (at 24/10/2015):
Traditional
Admiral Benbow
Amazing Grace (Jean Ritchie)
As I Was Going To Banbury
Barbara Allen
Brave Dudley Boys, The
Bright Morning Star
Brisk Young Butcher, The
Canadee-i-o
Clyde Water (The Mother's Malison)
Cruel Mother, The
Cuckoo's Nest
Death of Queen Jane, The
Delia
False Knight on the Road
Florilla
Geordie
Henry My Son (Lord Randal)
I Live Not Where I Love
Jack He Went a-Sailing
Juniper Tree, The
Just as the Tide was Flowing
Lady Margaret & Sweet William
Land, The
Long Lankin
Lord Bateman
Low Down in the Broom
Lucy Wan
Nutting Girl, The
Oh Dear, Rue the Day
Old Churchyard, The
On Board a '98
On Top of Old Smokey
Polly on the Shore
Prickleye Bush, The
Road Through the Woods, The
Rochester Recruiting Sergeant
Sally Free & Easy
Sam Hall
Shallow Brown
Sheath and Knife
Sir Patrick Spens
Sorry the Day I was Married
Swing and Turn Jubilee
The Burning of Susie Cleland
The Old Woman and the Pig
Trees They Grow So High, The
Unquiet Grave, The
Well Below the Valley, the
Who's Going to Shoe Your Pretty Little Foot
Willie of the Winsbury
Young Roger Esquire
Less Traditional
All Tomorrow's Parties
Dark Globe
Davy
Desolation Row
Don't Shoot, I'm Wearing My Seatbelt
Effervescing Elephant
First Picture of You
Folsom Prison Blues
Girlfriend in a Coma
I Come and Stand at Every Door
I'll Be Your Mirror
I'm Going in a Field
Just Like Heaven
Laundroloverette
Love Will Tear Us Apart
Lovesick Blues
Man of the Earth
Margaret on the Guillotine
Moon River
Ocean Rain
Opel
Sad and Lonesome Day
Something I Can't Have
Take on Me
Tower of Song
Velocity Girl